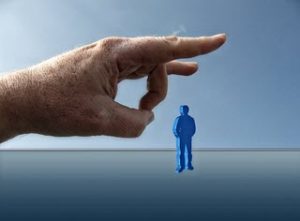 Ok, I know. It's the jugular you go after, not juggler.
But… you're reading this because you wanted to make sure, right? Maybe you were curious, or just wanted to poke a little fun.
That's Ok. If you're reading this…
Mission accomplished.
At first, this major blunder bugged me to no end. Probably bugs you too. But now, I actually welcome the immediate sales pitch after I accept a connection request on LinkedIn.
You know the kind. You accept a connection request and the person INSTANTLY follows up, trying to sell their services. Often a marketing agency or web designer.
(In fact, one hit me up today, sparking this article.)
But I've even been quick-pitched by insurance agencies and loan sharks, I mean, loan companies.
It's an imperfect pitch. It doesn't play the right tune. They really try to be my friend, really they do.
But, one thing's certain… they didn't even read my profile.
Bless their hearts.
(If they had, they'd be asking about my services, and if I could please help them.)
Sure, LinkedIn's a business network. Probably the biggest (and in my opinion, the best) around. And certainly, there are business deals and partnerships to be made.
But… it's not a free-for-all speed dating service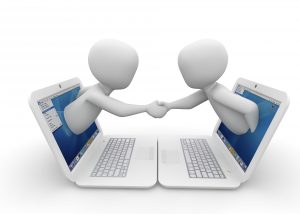 There's a particular form of etiquette to follow here. When you request a connection and it's accepted, you don't go "straight for the kill."
This platform is made for building business and personal relationships, not bloating sales stats.
Don't get me wrong.
I'm a B2B copywriter. And yes, I use the platform to research companies that interest me.
Businesses that are in my niche. Manufacturers and service providers that I'd love to partner with and lend them my digital pen.
My free lance, if you will.
In my target market, I've been these companies ideal customer for over three decades. Maybe even more than 30 years!
I know what their prospects want to hear because I've been on that side of the pitch.
I can help them reach their ideal customer like few others can.
But… I need to build a relationship with them first before pitching them. I want to know more about them. And they need to see me as someone they can know, like and trust before I pop the question.
Building a relationship of trust is a lot like courting. It may work out, and it may not.
Or at least not yet.
But hitting them up immediately isn't courtship or even a date.
It's, well… you know.
The "6 Degrees of Separation" is your friend
I mentioned that while it used to bother me when this happened, it doesn't anymore.
And I'm not at all surprised when it does.
In fact, I can predict (with a pretty high degree of accuracy) when it's an inevitable event. But, I accept anyway.
Why?
When they connect with me, they connect me to their network. That's kind of how networking, uh, works.
With the 6 degrees of separation on my side, I'm one wave closer to a lot more people.
And I have the chance to connect with their network…
The right way.