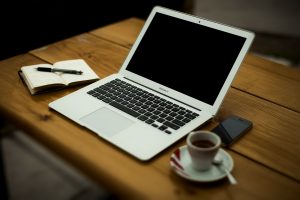 If you're considering hiring a professional copywriter for your sales copy and marketing content, read this first. It will help you get the best return on your copywriting investment, even if you don't hire me for your project.
We'll look at:
The copywriting products and services professional B2B copywriters offer
The process professional copywriters use to price projects and do the work
Ballpark figures for various professional copywriting products and services
The Copywriting Products and Services Professional B2B Copywriters Offer
While most professional copywriters have projects they specialize in, they're also trained and familiar with a variety of sales copy and content marketing pieces. A lot of us are skilled at creating all the moving parts to a sales campaign as well. This helps you because it keeps the entire campaign homogeneous, with the same voice and rhythm to it.
Some products and services that B2B industrial copywriters generate are:
Case studies — customer success stories
White papers — persuasive essays that inform and educate your customers
Corporate blog posts — articles, normally on one topic, that inform and educate
Placed articles — pieces written by them but attributed to you, often for thought leadership
Email series — used for education, lead generation, and marketing and/or sales
Special reports — the white paper's baby brother, often written as tech bulletins
Sell sheets, one-pagers — promote a single product or service, packed with features and benefits
Sales enablement copy — prospecting email templates, battle cards, pitch decks, etc.
Various forms of lead generation content — gated content used to send leads to your team
Website or web page copy — includes home pages, about pages, FAQs, landing pages, etc.
There might be other writing projects you need that aren't listed here. Be sure to ask about them. Some copywriters can work with you in a consulting capacity. We keep up with what's working and trending in the B2B markets and can assist you in planning campaigns and strategies.
Consulting is one of the few services professional copywriters price out at hourly rates.
The Process Professional Copywriters Use to Price Projects and Do the Work
One major difference between professional copywriters and other freelance writers is the process used for estimating copywriting fees, onboarding, and completing the project. For example, if someone emails me asking how much a project would cost, I'll ask them to set up a discovery call with me to discuss their project specifics.
During the call we'll discuss your project, including who the target audience is, the desired outcome or call to action, and the product or service details. The value of your product or service to your ideal customer is a vital discussion topic we'll cover.
You may know the type of content or copy you want, but we can also discuss other options.
After we agree on what needs done and the steps involved, I'll give you a close ballpark estimate. If that looks good to you, we may talk a little more and then I'll give you a firm quote for the work. Or I may need to do a little more research and send it to you the next day.
Once you accept it and pay any deposits or fees required, the work on your project begins.
The fee is determined by the type and scope of the work, the amount of research needed to write effectively, and a few other considerations.
While exact word count isn't a factor, the length of the project is part of the equation. For example, a 7-page white paper usually has a higher investment for you than a 3-pager.
The amount of research involved is a major element in determining fees. This can include interviews with your subject matter experts (SMEs) and happy customers, studying your current sales and marketing materials, and doing my personal research on the audience, the trends, and similar products and services.
What you don't want me to do is write a "Google Book Report" and turn it in. Some writers do that and the results are less than stellar.
So let's look at some price ranges for a few of the top projects I'm asked to work on.
Ballpark figures for various professional copywriting fees
Marketing content, also called content marketing, is one of the major categories I'm asked to write. When written properly, it warms your prospect up to your product or service, and also promotes you as a likeable expert, someone they can get to know, like, and trust.
It's possible that the reader of your content will come to the sales table already 60% (or more) convinced that your product is the right one for them. This shortens the sales cycle for your team. Some examples are:
Case Studies — these are happy customer success stories and provide social proof that someone used your product or services and got the results they needed. Your investment in them will be between $1,500 and $2,500.
White Papers — Sometimes called special reports. These are persuasive essays that inform your reader of what they need. The type or flavor of white paper will depend on where in the sales funnel your prospects are located. They range from $2,500 and $10,000 because they're research intensive.
Press Releases — If you want to alert the media about your new offering, which can drive additional traffic to your website or to contact your team, press releases are great. Your investment in a press release will be between $500 and $1,000.
Corporate Blog Posts — These informative articles are posted on your website, often in a resource section. Written to explain one main idea, your investment in a well-written blog article will be between $450 and $1,250. They help with search engine optimization (SEO) more than most other types of projects, and help get more eyes on your products or services.
Placed Articles — These thought leadership pieces are usually submitted to trade publications. Your investment in an article, with one of your team members credited as the writer, will be between $600 and $1,200.
Sales Enablement Copy helps your sales team do what they do best. Writing sales enablement copy often means I'll work with both your sales team and your marketing team. These documents aren't for public consumption, but help your sales team contact and interact with your prospective buyers. They include:
One-sheets or sell sheets — Content for a standard, two-sided sheet to give sales reps excellent product detailers to use with prospects. Your investment is between $500 and $1,000.
Battlecards — Single sheet containing all the key points a salesperson might need when on the phone or face-to-face with a prospect. $1,000 to $2,000 is the price range.
Call Scripts — 5 versions of call scripts for a single product cost between $2,000 and $2,500.
Cold Prospecting Email Templates — Your investment for a package of 10 fill-in-the-blank templates is between $1,500 and $2,500.
Follow-up Sales Email Templates — Your investment for a package of 10 fill-in-the-blank templates is between $1,500 and $2,500.
Sales Decks — Your investment for 20 slides, content only (design not included) is between $2,000 and $3,500.
There are several other sales copy and content projects you might need. These are just a few of the most common I'm asked to write.
Final Thoughts… and My Personal Call-to-Action
You've put a lot of blood, sweat, and tears into your product or service. Sometimes literally. Now isn't the time to hand off your copy to an amateur. You may have an in-house team that's qualified to write your copy and marketing content for you.
That's often the best way to produce it, when possible.
But sometimes you need the specialized services of an outside professional B2B and industrial copywriter. You may be short-staffed or don't have writers that really understand what your product does for the end-user.
I do.
A lot of us have intimate knowledge of what you do because we've been your ideal customer or have been involved in industry.
We're uniquely qualified to write your sales copy and marketing content. We know and understand both sides of the sales equation.
If you're in the market for a top-notch industrial copywriter, one that understands the B2B markets inside and out, give me a shout. The best way to get started is to fill out my contact form or schedule a one-on-one call with me so we can discuss your copy or content project.
Wishing you the very best of success!
Steve Maurer IME
NOTE: See that little printer below to the left?
Click on it and you can print this page or save it as a PDF to share with your team!