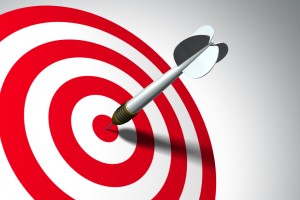 It's one of those buzzwords circulating around the Internet lately. Businesses – B2B companies in particular – are getting all excited about this "new rainmaker" idea.
And they should be excited, because targeted content marketing is one of the most powerful SEO, brand building, and sales and marketing tools around.
It has the power to:
Generate top quality leads,
Educate your prospects,
Build your brand and your reputation,
Promote your product or service over the competition's, and
Bring prospects to you that are already 60% convinced that your solution is the best one.
Pretty powerful stuff, right?
But here's the most powerful aspect of content marketing.
Content marketing transforms you . . .
The most powerful attribute of a well-planned and executed content marketing strategy is that it transforms you. It convinces your readers that you are someone they can get to know, like and trust. A friend they can do business with comfortably and without fear.
In their eyes, you are transformed into a likeable expert.
You become the go-to source when they need information, advice and solutions to their challenges. They might even start promoting you to their colleagues.
Now, you wouldn't want that happening, would you?
Will content marketing help your business?
I don't know.
I can't say because I don't know you or your business yet; so I'm not going to shout,
"Oh yes, it definitely will! Pick me, pick me! I'll write it for you and make you a star!"
I don't work that way; and you deserve better than that. There might be another service I could offer that would better fill your needs.
Or I might not be able to help you at all.
That said, most businesses in most industries – even "boring" ones – will benefit from content marketing. For example, if your product or service is:
hi-tech or complex or has a learning curve for successful implementation,
expensive,
in a highly competitive market,
new and relatively unknown, or
any combination of the above,
then content marketing can be a powerful way to attract qualified prospects and improve your sales.
But, I'm not going to speculate. Your business is too important for guesswork. Contact me about it and we'll talk it over. If I don't think I can help, I'll say so. If I can, you and I will delve deeper and develop a strategy.
And I don't charge for the initial contact, even if it takes an hour or more to find out.
Use my contact info to set up an appointment, call me on the phone or send me an email. Just the other day I talked to someone halfway across the globe using Skype.
If content marketing can help you succeed, you owe it to yourself to check it out.
Here's to your success,
Steve Maurer – steve@maurer-copywriting.com
Office Phone: (479) 304-1086