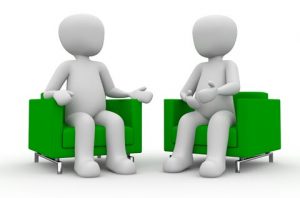 A marketing director called me the other day. His company was in dire need of a copywriting EMT (Effective Marketing Technician).
According to him, his staff writers could write good words. But their marketing messages were crashing, not pulling many leads or sales.
He lamented that their copy wasn't working and needed "refined," whatever that means.
Really, it didn't need refined. It needed to be resuscitated.
Here's a copy of newsletter ad he sent me:
---
Although ACME Presses specializes in creating fully customized turnkey stamping machines for clients in many industries, we also carry a limited number of stock stamping machines available for purchase. These stock machines meet the same standards as our custom machines, and are a budget friendly solution for more straightforward metal stamping applications. Speak with an ACME specialist today to find out if a stock stamping machine is the right choice for meeting your equipment needs, or click here to view our list of stock stampers.
---
Time to wheel out the crash cart and shock this patient back to life.
Clear!
What's the diagnosis, Doc?
Looks too much like an ad, for starters. And the way it's written, it's all scrunched up into one monstrous paragraph.
Believe it or not, that huge blob of text is only three sentences. That makes it perilously difficult to read. If I didn't have to read it…
I wouldn't.
It looks too hard to wade through. Honestly, the first time I tried, my eyes crossed.
Twice!
I ran the ad through several editing programs to check its readability. Each one said the same thing: hard to read and understand.
Flesch-Kincaid Readability Statistics rated the ease of reading as difficult. Its grade level score was 14, requiring the equivalent of a college sophomore education to comprehend easily.
Hey! This isn't a term paper… it's an ad!
Advertising — in fact, most business writing — works better when written conversationally.
This was not.
You need to talk to your reader, not at them.
The first step – raise the readability score and lower the grade level.
Stat!
Can the patient be saved, Doctor?
Yes. Yes, it can.
I pulled out my copy doctor's bag of tools and went to work. In just a few minutes, the ad began to breathe again.
Here's the result:
---
ACME Presses specializes in fully-customized, turnkey stamping machines. Clients in many industries rely on us to satisfy their unique requirements.
Did you know we have a limited number of stock machines for sale, too?
Don't worry. These machines must meet the same strict quality standards as our custom presses. We wouldn't have it any other way.
Neither would you, right?
For a straightforward metal stamping application, this might be a more budget-friendly option. But… you won't know until you ask!
Click here now to schedule a quick appointment with an ACME specialist. They'll help you discover if it's the best equipment choice for your business.
Already have an idea of what you want? Click here to download a list of what's available right now.
---
When I ran this one through F-K, the readability was almost 30 points higher and the grade level was down to 6.
This ad will talk directly to the reader for the machine manufacturing company.
Sometimes more is less
The original ad was one paragraph made up of three long, compound sentences.
The revision? Seven paragraphs with 13 much shorter sentences. And there's another "more" that makes a difference…
More white space.
And there are more words in the ad as well. Almost 40 of them.
But like I said, sometimes more is less. Less confusing for one thing.
More paragraphs, more sentences, and more words made the ad less difficult to read and understand.
I've read a lot of copy from industrial manufacturers that's difficult to plow through and comprehend. You might want to evaluate your own copy, too.
Here are two quick checks to determine if your business writing — both ad copy and marketing content — needs emergency care. You need a Copy EMT if:
You need to take a breath when reading a sentence out loud, or
You need to reread a sentence or paragraph to understand it.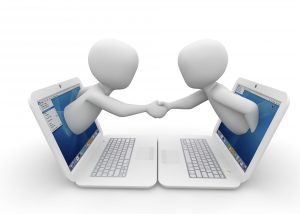 But when written right the first time, your copy won't need to be resuscitated.
Let an experienced copy doctor handle your first draft, and you'll avoid a frantic trip to the Emergency Rewrite.
Here's to your business success!
The doctor is in the house… give me a call today.
Steve