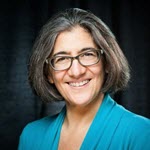 We hope that you've gained some insights for your own business from the podcast. An important part of building a thriving business is knowing where you are, where you want to be, and then using simple tools to get there. These worksheets help you do that.
The first worksheet helps you define your monthly expenses, giving you a grand total.
The second worksheet takes that total and plugs it into a calculator. Add in the desired profit you want, your tax bracket, and the total billable hours you can work per month. It calculates your minimum hourly rate.
A third, bonus worksheet lets you track the results of your projects, both good and bad. This helps you as you plan future projects.
These worksheets came from information gleaned in AWAI's Simplest Guide to Pricing Copy Projects. This program was written by Ilise Benun and I highly recommend it. The program covers more than pricing. You'll get some excellent marketing tips as well. If you're a copywriter or other creative professional, this program is for you.
~ Steve Maurer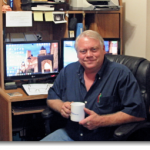 Please fill in this simple form (below) and you'll be taken to a download page. You will get one thank-you email from Steve with direct links to the worksheets. You are NOT opting into anything. No further emails will be sent. We respect your privacy. And of course, your contact information is always safe … it will never be sold or given to third party vendors.
Have a wonderful day!
Ilise Benun and Steve Maurer
---